Glenn has been the adventure of the family. He started out as a charter fisherman many years ago went on to become an airbrush artist and a glassblowing artist. This was over 25 years ago and Glenn's passion for art and expressing himself through different forms of art media has never ended, but he has begun to express himself in full force once again. He rekindled his passion for expression through art over the last two years and developed a studio at his home.
At that point, his wife Jo jumped on the bandwagon with him and tried her hand in that arch. She was a natural at it and started to make simple things and developed a special knack for teaching. Because she was a registered nurse for over 30 years she was accustomed to teaching, but never in expressing her own art form. This teaching is new to her but she is a natural at working with people and helping them to understand the nature of this art form!
Glenn also owns Adventures Kayaking and number one on TripAdvisor for things to do in the Bonita area. We have Eco guided tours that take you through the mangroves and a stop at the beach. The guides entertain you with their knowledge of the Flora and Fauna. We also take pictures of the tour for you! Check out our website at AdventuresKayaking.com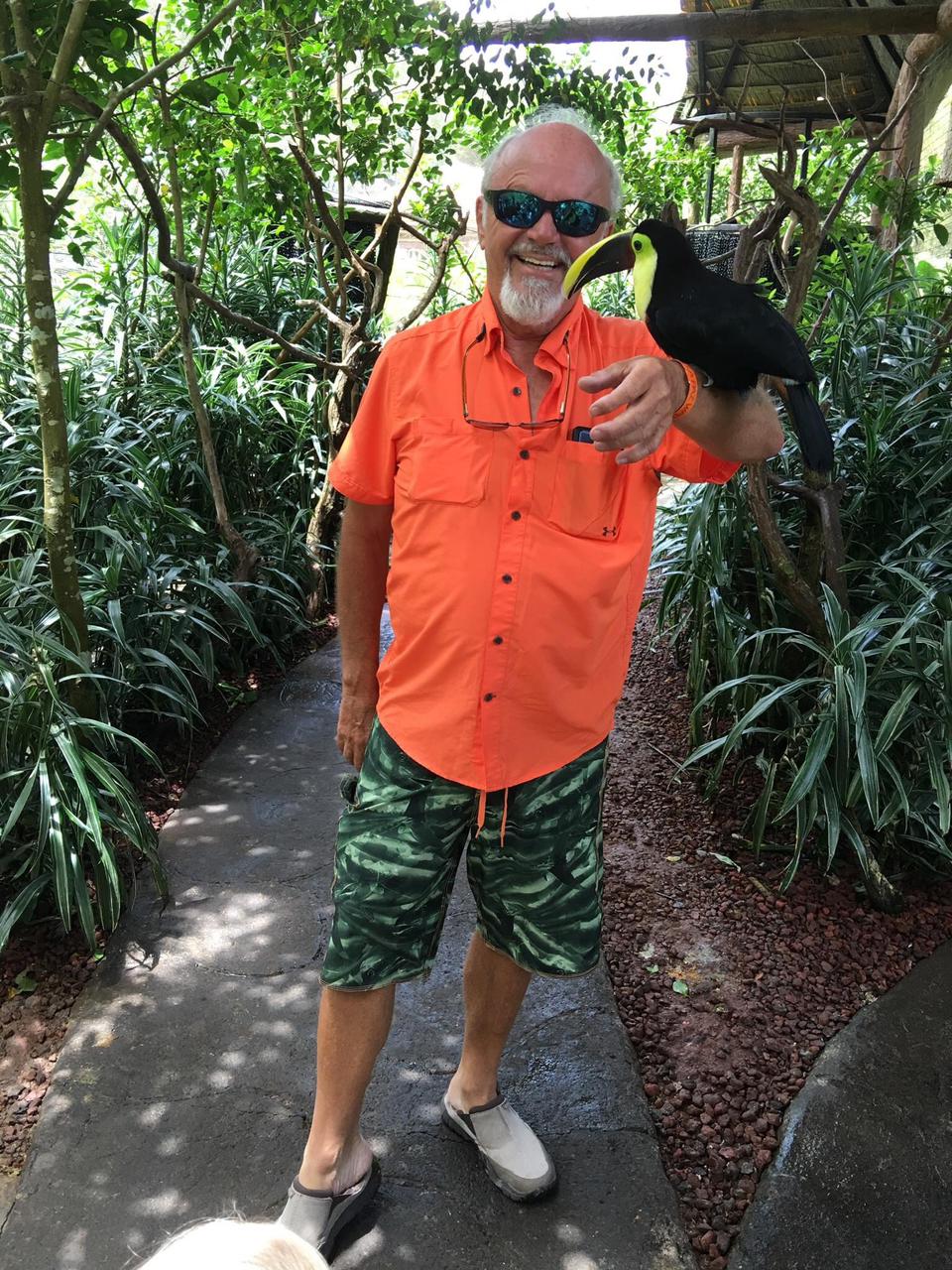 Numbers Speak for Themselves
What a fantastic experience. Glenn is friendly, positive and has great expertise. Do it
This was date night for these two locals. We got to experience a wonderful skilled art form. Nice to be right brained and left also. Thank you Glenn! We will be back!
This was such a great experience. For quite a long time I've wanted to try this and had no idea there was anything like it around the area. you get so much more than you pay for when it comes to time in the shop. and what you get to help make is very very fun and interesting. It is a very laid back and welcoming atmosphere I strongly suggest this for anyone who likes creating something with their hands. I will definitely be going back to learn more! THANK YOU GUYS!!!
A fun, informative, and unique experience! Plus, you come away with amazing one-of-a-kind glass pieces! Would recommend to anyone looking for something fun and different to do in Bonita Springs!
Glenn was great fun to work with! He's very knowledgeable, informative and talented. We had a really fun time; the fact that we came away with beautiful wearable art was a bonus!
My husband and I were looking for a fun thing to do, and definitely found it here! We designed our own pendants and with Glenn and Jo's assistance, they came to life. Such magic with rods of glass! They showed how such simple materials can become beautiful adornments. We will be back!
My teen son and I took a class and had a great time. He can't wait to take another class. Glenn was very informative and friendly.
My girls and I decided to check out adventures in glass blowing because we had an opportunity to get a unique piece of art as well as try our hand at glass blowing. Glenn and Jo met us at the gate of their home. Their shop is next to their home and has cases containing pieces they have made and 2 stations set up for glass blowing. Glenn will ask what you are looking for and he will custom make your piece while explaining the process. While he was working on one of our pieces, one of the girls was able to create a piece of her own. Glenn and Jo are a friendly couple and we would come here again.