ADVENTURES IN GLASSBLOWING
Where Glass Blowing is an Adventure!
Glenn has been the adventure of the family. He started out as a charter fisherman many years ago went on to become an airbrush artist and a glassblowing artist. This was over 25 years ago and Glenn's passion for art and expressing himself through different forms of art media has never ended, but he has begun to express himself in full force once again. He rekindled his passion for expression through art over the last two years and developed a studio at his home.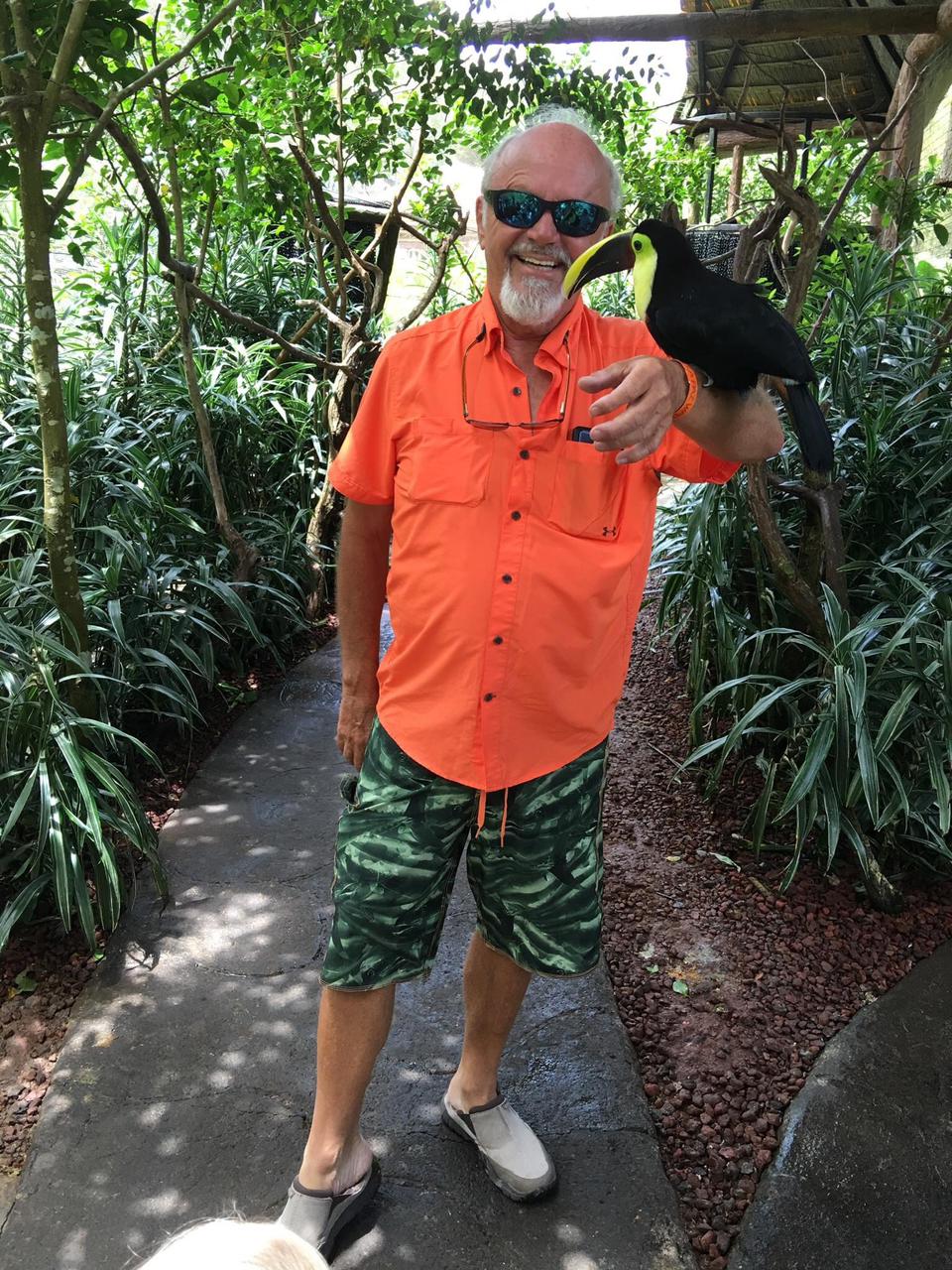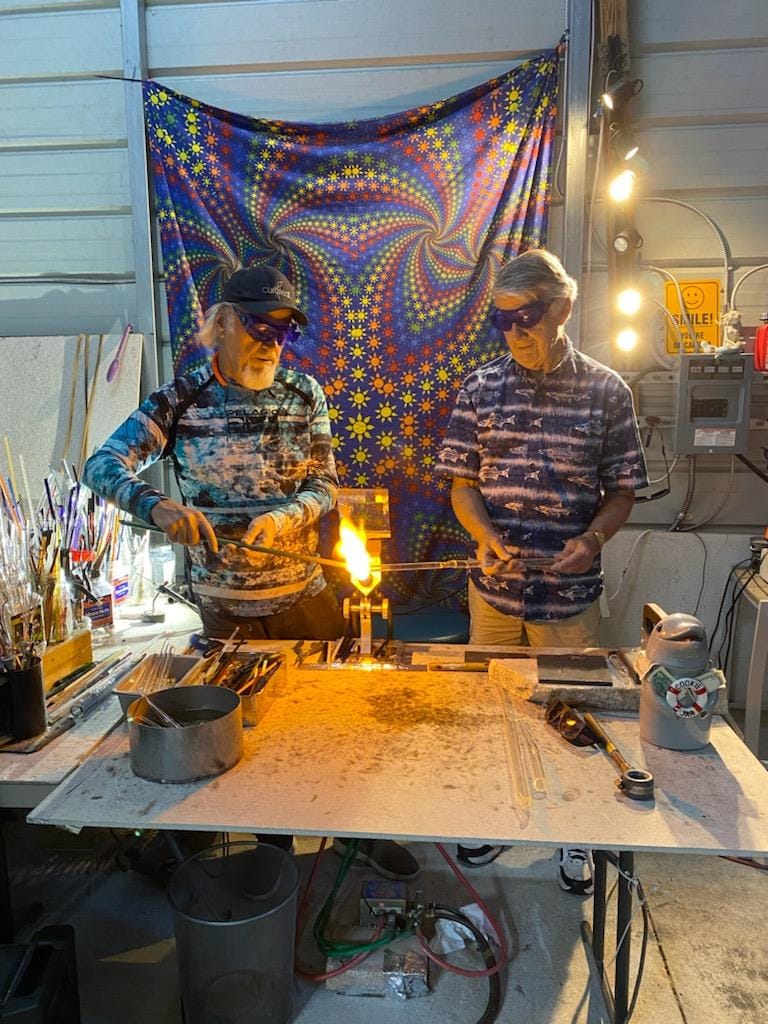 Melting glass has a flow that is mesmerizing. Melt colors together, or use translucent with opaque to make your "own" creation! Wear it or display it, use as a sun catcher. The options are endless, in addition to our beginner glass blowing classes, we offer workshops in more complex design. These workshops have a maximum of four students per workshop so there is a lot of one on one training involved. These workshops are by appointment only and range from one-hour workshops up to four-hour workshops. Advanced workshops are intended to teach you how to make sea creatures and other animals or objects.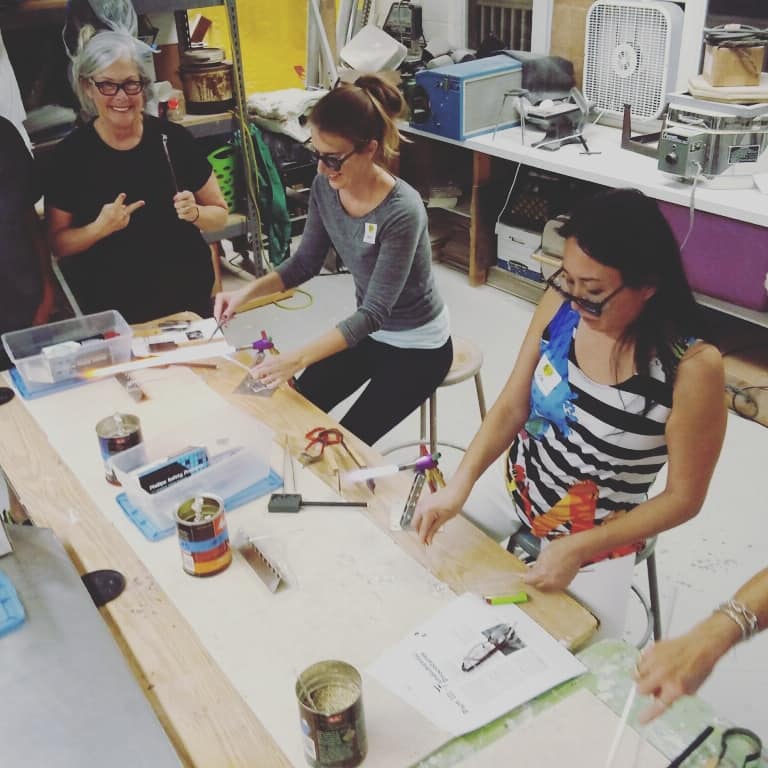 Glenn and Mike are amazing and super fun! They really made sure we had a great time! Glenn made me an amazing hermit crab and showed me everything that was involved in it as he made it and Mike helped me pick out my favorite colors and let me have a hand in making a really sweet paperweight! They are both really talented and make the experience educational, fun and worth every minute! You guys kick a lot of ass! Thank you for letting us create something we will have to remember how cool our trip was everytime we see our little creatures! Xoxoxo
Glenn and Jo are wonderful! We went because I was interested in glassblowing and thought it might be fun to try out. They were both very knowledgeable about glassblowing and very welcoming. I would 100% go back again and again. It was such an amazingly unforgettable experience and I would recommend it to anyone!